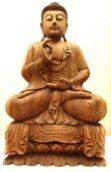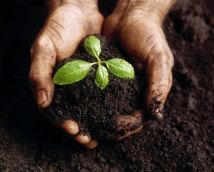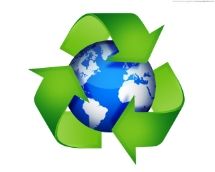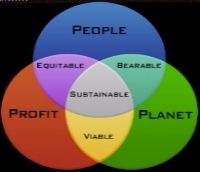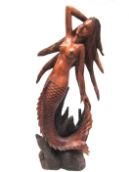 Giving Back
Working Towards a Sustainable Future
At Trade Wind Statues™ we believe in giving back and paying it forward! Since 2005 we have been using a portion of our profits to support development and aid projects in the communities in and around the origin of our statues in Indonesia.

This year we are making some exciting changes to the ways that we approach our sustainability efforts. These changes will make it easier for our customers to get involved and to learn more about the specific positive impact that their statue purchases are having.

We are striving to make our sustainable business practices effective and fun! Our vision of sustainability is based on the Triple Bottom Line principle, which strives to cultivate a thriving, synergistic balance between people, planet, and profits!

Microfinance: Kiva and Team Trade Wind Statues
Poverty is one of the biggest challenges that we face in addressing social inequity and environmental degradation. Microfinance is the idea that low-income individuals are capable of lifting themselves out of poverty if given access to financial services.

In our efforts to fight poverty we have partnered with Kiva to issue microfinance loans to well-intentioned entrepreneurs, teachers, and farmers from around the world. A portion of our profits goes to our team Trade Wind Statues at Kiva, where we then make loans and track the progress of repayment. When the loans are repaid, the funds immediately get back to work in the fight against poverty as they are loaned again to another individual or group!

Our customers can click on the link below to see how their statue investment is working to making the world a better place. And, if you're feeling really inspired, join team Trade Wind Statues on the Kiva site or through our Facebook page to create and track your own microfinance loans! Click here to learn more...

Our Green Efforts
General Business Practices:
At Trade Wind Statues™ we strive towards an ecological centered approach to business. The environment is not only important our customers and us, it is also critical for future generations. We take our environmental responsibilities seriously and although we realize that sustainability is a process and that no models are perfect, we are constantly reflecting and seeking new ways to make our business less resource intensive and more ecologically regenerative!

We have implemented the following resource conservation efforts:
• Single stream recycling
• Sky lights and efficient florescent bulbs for lighting
• Manual pallet-jacks instead of propane or gas powered forklifts
• Custom statue crates built using Forest Stewardship Council (FSC) approved framing lumber, which comes from well-managed, sustainable forests; provides a chain of custody from harvest to commercial distribution; and encourages transparency and environmental responsibility in the lumber industry.
• Recycled pallets
• We use recycled materials such as boxes and packing peanuts for shipping smaller items
Coming Soon…
Our statues travel great distances to get to their final placement destinations and this process can have a notable carbon footprint. Currently, we are working towards establishing a carbon-offsetting program that will allow us to offset our carbon footprint by investing in efforts to help reduce carbon buildup in our atmosphere. This is in no way a perfect solution but we believe that it's an excellent step in the right direction!

Once our program is established we will link it to our website so our customers can follow our carbon-offsetting efforts. Check back soon!